The Swedish fighter recently launched an events company that will mark its debut with a May 3 boxing and kickboxing event in Dubai.
Two-time world champion Swedish boxer Badou Jack hopes to host more events in the region in a bid to bring high-level, lucrative boxing matches to the Middle East.
Earlier in April, Jack – who recently moved with his family to Dubai – launched a UAE-based events company that will mark its debut on May 3 with a boxing and kickboxing event at the Five Palm Jumeirah.
The event is being held in partnership with ITP Live, part of Arabian Business's parent company.
The main event will feature undefeated cruiserweight boxer Viddal Riley – who previously trained YouTuber KSI in his highly publicised bout with influencer Logan Paul – against Mohammed Ali Bayat, a Dubai-based Iranian professional boxer.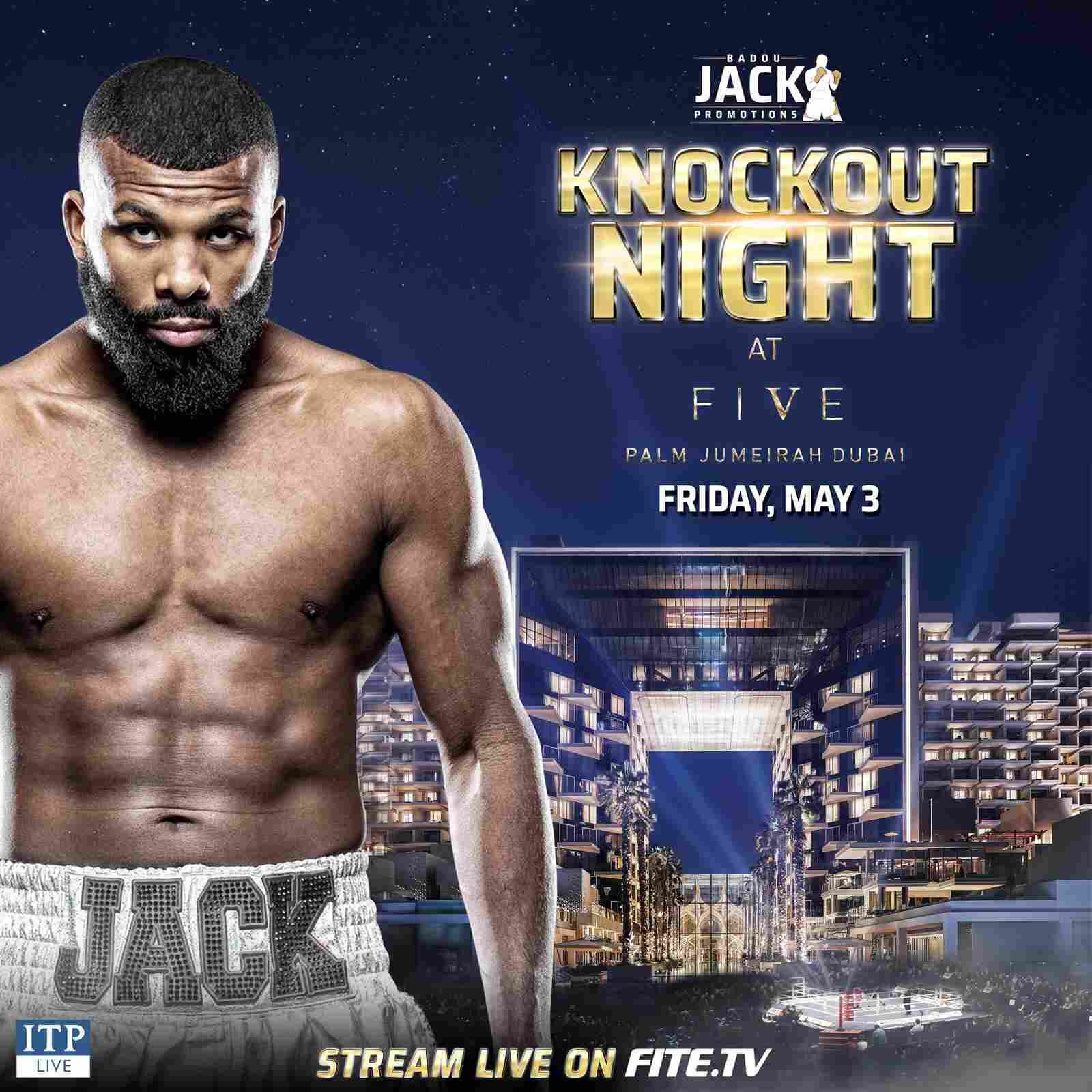 Among those expected to be in attendance are YouTuber KSI, boxer Amir Khan and retired British fighter Prince Naseem Hamed.
"We're trying to build boxing in this region. It is the perfect place to start boxing. It's not that big, but it's going to be huge, not just in this country but in this region," Jack told Arabian Business in an interview. "We're starting with Dubai because it's like the Las Vegas of the Middle East."
Exciting events
While Jack said that the promotions company plans to "start slow", he hopes to put on more events in other parts of the region, particularly in Saudi Arabia, which in the last year has hosted a number of high-level sports events.
"I don't think we can bring the Manny Pacquio and Amir Khan-type fights to the region just yet," he said. "But we'd love to do a show in Saudi Arabia. That would be great. We'll take it one show at a time and see how it goes, but we plan to take over and make some exciting events."
Jack added that he believes that the platform will inspire young fighters to pursue professional boxing careers and bring bigger, more lucrative fights to the region.
"I come from a country where boxing is not big and I became a world champion. If they see that the platform is here for them to fight, it's even better for them," he added. "Our goal is to make boxing huge in this region."
Approximately 500 people are expected at the upcoming event, with tickets available at knockout.ae. Fans will also be able to stream the fight online at fite.TV.
Article Written by: Bernd Debusmann Jr on Apr 25, 2019