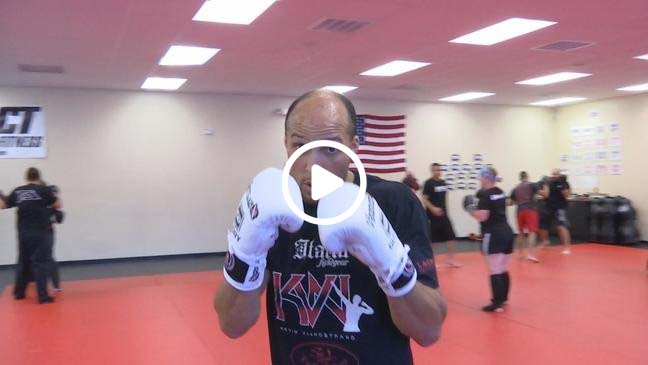 "I'm here four days a week. I train, for camp, I'm here seven days a week. Sometimes twice a day," Kevin VanNostrand, a 30-year-old professional kick boxer ranked No. 4 in the World, explained.
Meet Kevin VanNostran, a 2005 graduate of Liverpool high school, and now among the world's best in kick boxing.
"It was a dream come true," VanNostrand said in regard to his recent win in New York City. "Just picture yourself at Madison Square Garden, Glory 43, thousands of people around, you're on television on ESPN2, and you just completed your goal."
VanNostrand was victorious in the Glory Featherweight Contender Tournament two weeks ago.
"Let me tell you, it was such a relief to raise my hand at the end of the fight," he admitted.
But as good as he has become inside the ring, reality is right there to greet him as he exits.
Kevin VanNostrand's life outside of the gym involves being a beer distributor for Anheuser Busch, delivering your favorite beverages to convenient stores, gas stations, restaurants and bars across Central New York.
It's a stark reminder that fame and fortune does not come without a price.
Tonight on @CNYcentral: The story of Kevin VanNostrand, a Liverpool native who's among the best in the world as a kick boxer. pic.twitter.com/zwQM3APc8f

— Matt Hauswirth (@matthaus_CNY) July 27, 2017
"I've been working for this company, T.J. Sheehan, for three years," VanNostrand said. "I work 45-50 hours a week. The job's not bad. I get to travel a lot. I get to work through all four seasons. I get to meet people. I see the sights of the countryside when I'm traveling to Binghamton and Cortland. It's not bad."
Sure, it pays the bills, but make no mistake about it, Kevin VanNostrand has his sights set on something else.
"Well, it starts in the ring," he added passionately. "Being in the ring, that one day of fame is everything. The next day, it's back to my reality. I want to shoot for that fame everyday, so I have to do pretty much what I have to do, to make it."
A small dose of motivation, fueling a big dream, some 30 years in the making.
Article Written by: Matt Hauswirth on July 27, 2017